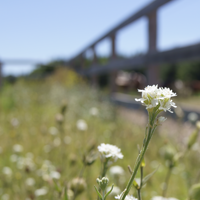 Conveniently located 30 minutes North of Minneapolis/St. Paul in Forest Lake, Minnesota, Spring Creek Farm is a full-service, fully heated equestrian facility offering exceptional care,  first-class amenities and a friendly atmosphere.
Established in 1998, Spring Creek Farm provides horse owners with the best in both indoor and outdoor boarding options, and a pressure-free, diverse environment that welcomes all breeds, disciplines, ages and skill levels.  A quality lesson and training program is the highlight of Spring Creek Farm, offering educated instructors and professional sales and showing services.
Boarded horses are provided with top-quality hay and grain and a deworming and vaccination plan to keep your horse up-to-date with preventative health care.  Staff are knowledgeable, friendly and are flexible to help horses with special care needs.  Boarders have access to a large indoor heated arena as well as a large outdoor ring, a large wash stall and easy access to trails around the property.  Hunter/jumper fences, barrels, and creative trail obstacles are also available for use.  Boarders are provided with complementary trailer parking, two tack rooms, a comfortable lounge with kitchenette, and spacious storage for tack and other equipment.
Indoor boarded horses are provided with a spacious 12 x 12 matted stall and daily turnout in either small group or individual post-and-rail paddocks.  Stalls are cleaned daily and horses are turned out for 9 to 12 hours per day.  Blanketing is optional at an additional charge of $30 per month.
Outdoor boarded horses enjoy a spacious run-in shed and post-and-rail pasture with free-choice grass or hay and access to a salt/mineral block.   Outdoor boarding is available only to horses in short-term training and are limited to 2 months or less.