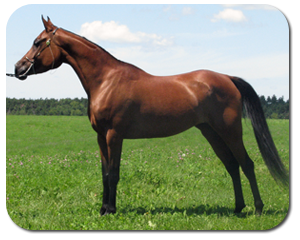 If you are looking to re-home your horse, we provide professional sales services to give you answers, results and peace of mind.  Our experienced team researches sales prospects thoroughly, examining their conformation, registration, level of training, and history to deliver an honest representation and highlight your horse's best attributes to buyers. We approach each sale differently, taking into consideration the current market conditions and your unique needs or concerns as a seller.  Our experienced sales team then creates an appropriate sales plan and propose an asking price that will meet your expectations and provide a good value to potential buyers.
Our marketing solutions include the use of both traditional and web-based advertising, strategically selected for the most exposure to buyers and the highest value to you.  We create distinctive, carefully worded and detailed advertisements with outstanding photographs and well produced videos.
We stand by our promise to select buyers who are great match for your horse and offer a safe, healthy and educated environment.  Each stage of the sale is ensured to be timely and flawless.  Your horse will be well groomed and accurately represented to potential buyers.  We take care of all the details such as pre-purchase exams, proper sales agreements and transportation for your horse to their new home, and follow up with the buyers to make sure that they are happy with their new horse.
With a professional insight to the current market, our sales services can provide solutions that work!