Interested in hosting a clinic?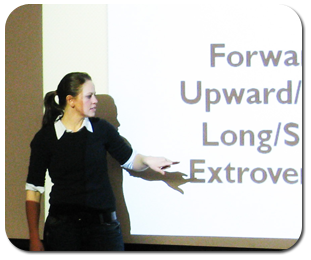 Email Jennifer at jcollman@hotmail.com with your requested dates for a clinic.  The date availability will be confirmed and you will be provided with clinic promotional materials such as flyers for your local tack shops and stables and advertising material for local newsletters and/or newspapers. As soon as your clinic is full, notify us via email and the dates will be considered "official".
Clinic Layout
PROBLEM HORSE and ADVANCED HORSEMANSHIP CLINIC
A 2-3 day format works well.
2 HOUR CLASSROOM SESSION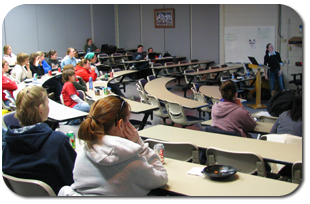 During this session, done at the beginning of the first day, clinic participants and auditors will learn the fundamentals of equine psychology. This session will specifically explain how to put the horse's emotions, reactions and motivations into a simple and logical system. This methodical approach allows the human to easily determine how to interpret reactions, respond appropriately, and see things from the horse's point of view. Participants will learn the language of horses, how to effectively interpret equine behavior, advance their communication skills, and unravel problem behaviors.
CLINIC SESSIONS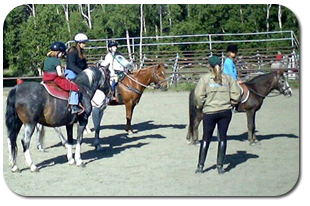 This segment will take individual horses for 1 hour sessions and directly target behavioral and or training issues. Participants will learn how to assess the horse's personality type, and find the right approach to instill trust, confidence and respect both on the ground as well as under saddle. This session will teach specific tactics to constructively interrupt instinctive fear-based reactions such as spookiness, claustrophobia and nervousness and also dominance-based reactions such as pushiness, invading your space and more. Employ psychology to understand how to teach horses without using force or mechanics. Advanced riders will learn how to get true finesse, by organizing their aids in a simple-to-understand system. Learn how to properly implement a system of aids that will help you balance your horse and get soft, calm and flexible reactions. Riders will also learn the biomechanics of equitation and aids, using their body correctly to effectively influence the horse.
No deposit is required. Your liability for cancellation would be any expenses that you had already paid, your time invested, and possibly airfare, if applicable.
Clinic Fees
Clinics are a flat rate of $500 plus expenses per day regardless of the number of riders. You can decide how to divide the clinic fees among the riders. You could divide the cost of all clinic expenses equally among the other riders and ride for free, or you could charge a bit more per rider and make a profit. The clinic host has maximum flexibility in organizing the clinic to suit your area. Once the clinic fees and other expenses are met, the clinic host will keep all other fees such as auditors' fees. You might consider pricing the clinic where you would break even with 10 riders. You could then sell 12 rider positions. This would give you a cushion if you have a late cancellation. You could ride for free and might make a bit of money too.
Other Expenses
• Airfare from Minneapolis-St. Paul with transportation to and from your airport.  Or, if driving, $0.50 per mile, round trip.
• Lodging
• A sound system with a wireless microphone for the arena is recommended.
• A dry erase board, or a poster board, with a black marker
Arena
• Covered fenced arena.
• 60 feet in width is minimum size for an arena.
• Host is responsible for daily arena dust control.
• Electrical outlets for sound system, if applicable
Clinic Participants
Participants may attend with horses in need of problem-solving, as well as horses that require fine-tuning in advanced horsemanship. Problem horses are welcome regardless of the issue – although it is required that the owner or handler is able to at the very least lead the horse into and out of the arena safely.
Clinic Content
Each clinic is different and tailored to those riders in attendance.  Problem horses as well as performance horses including dressage, hunter jumper, western pleasure and more, are all welcome. Every clinic will include the 2 hour classroom session which prepares riders for what they are about to learn. It is more of a day-long seminar, not the kind of deal where you just show up for your ride and go home afterwards. It is imperative that all participants are in attendance for the 2 hour classroom session.
Miscellaneous
• All clinic participants will sign Jennifer's release of liability before the start of the clinic. This should be e-mailed to you in advance of your clinic.
• Clinic host should provide a typed list of each auditor's and rider's name, address, phone number and most important – an e-mail address. It would also be helpful to provide a list of names and e-mail addresses of all of the people who contacted you concerning information about the clinic.
• Please feel free to email us with any questions. We truly appreciate your interest in hosting a clinic, you will love the positive response that you receive from your clinic riders and the knowledge that you gain!